Custom Metal Fabrication Services
From Initial Concept To Prototype And Beyond
With precision engineering, unmatched quality standard, and a willingness to tackle complexities others avoid. Anchor Fabrication streamlines the metal fabrication manufacturing process by providing custom light, medium, and heavy metal fabrication, regardless of the complexity of the request. Find all the custom metal fabrication services you need in one place.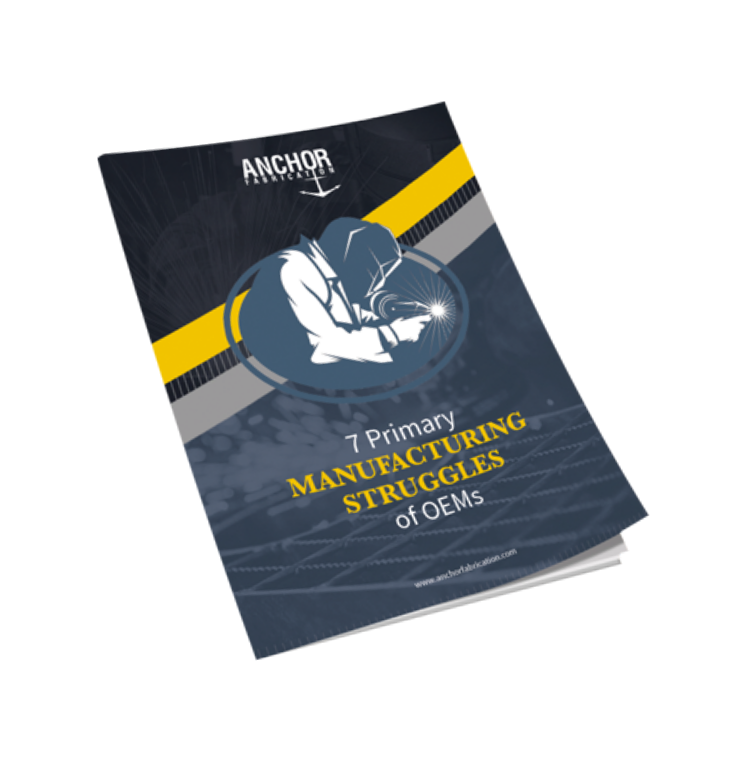 The struggles of OEM's are real. Anchor undertands.
Download 7 Primary Manufacturing Struggles of OEM's
Download It Now
Over 1.25 Million Square Feet of Metal Fabrication Power
Since 1990, Anchor Fabrication has planned and executed our growth strategies based on two factors: to better serve our clients and to remain dedicated to our core values. As a true, one-stop-shop, from engineering to final delivery, we have aligned our focus with yours to ensure that no matter what type of material, tolerances, quantities, or schedules you bring to us, we respond with your ideal fabrication plan. In the last few years, our strategic acquisitions have allowed us to expand into fabrication segments and specialties with like-minded companies and crews while growing our national footprint and capabilities. With more than 30 years' experience and millions of parts delivered, your project's unique requirements are well within our experience and expertise. Whether you need light, medium, or heavy fabrication — industrial or precision — please contact our sales team today. With nine manufacturing facilities reaching from Texas to Tennessee, our production capacity allows us to handle some of the largest metal fabrication projects in the industry. We look forward to serving you as your manufacturing partner. ISO 9001:2015 Certified
Anchor is ISO 9001:2015 certified, which validates our exceptional management practices and our focus on meeting our clients' needs, time and time again.