At Anchor Fabrication, we've come a long way since our humble beginnings in 1990. At that time, we were simply a metal fabrication job shop — hardly the multi-service manufacturing vendor we are today. We've arrived at this point decades later through not only making smart investments at the right time, but via the acquisition of key talent from upper management to the individual operators on the floor. This helped us continue our growth even through some of the industry's troubling moments (the 2009 economic recession, specifically).
For clients, our growth meant providing an opportunity to avoid the complications of outsourcing to a hard-to-manage conglomerate of job shops. The creation of an increasingly "ready and reliable" manufacturing process became attractive to companies looking for a stable, trustworthy partner. If we ever settled with "good," we would not be the partner we wanted to be for our clients. Good was, and is, not good enough.
Risk Management and Employee Development
Clients demand a partner with a well-developed staff that can take an initial project concept and run. Anchor relies heavily on its risk management team for not only post-production quality inspection, but the development of personnel and the overall manufacturing process. We perpetually look for ways we can improve and mitigate constraints. The operators that are hired and trained are not only more qualified to meet today's manufacturing standards (i.e. more tech savvy) but gain full ownership of their work as they develop their individual skillsets. "Create," one of Anchor's primary guiding principles, encourages taking risks, being creative and constantly learning. Employees require room to grow in order to improve, and we've seen the direct benefits of this approach in our culture and in our work.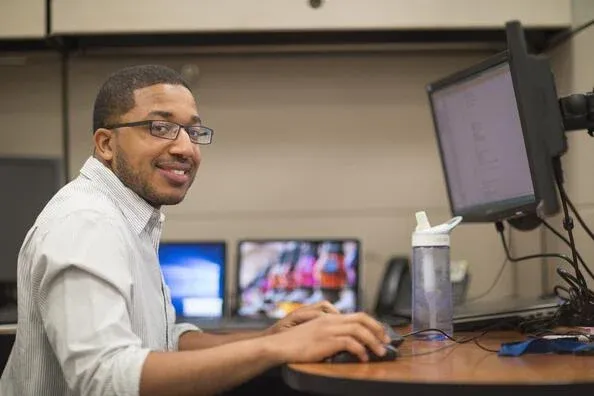 Proactive Capacity Planning and Facility Growth
From the client's perspective, having confidence a partner will have the capacity for their projects is an absolute must. As a job shop, our capacity was limited, but we expanded to provide our clients and ourselves more sheer annual production. With more than 1,000,000 square feet of manufacturing space at present, we currently have the size to manufacture some of the largest and most complex projects in the metal fabrication industry. Still, raw space and capacity goes only as far as planning allows. We've now digitized our capacity planning to forecast our working capacity months in advance so clients know exactly how and when their projects will be executed.
Consolidation of Services in Contract Manufacturing
Clients are increasingly gravitating towards fewer large metal fabricators that can handle most of, if not all, the manufacturing work for their final products. We continue to invest in new services and personnel so we can achieve "cradle-to-grave" manufacturing for multiple industries. Through offering the full gamut of cutting (laser/plasma), machining, MIG welding, TIG welding, forming, coating and assembly, Anchor can attack projects of larger scope than ever before. Engineers and Certified Weld Inspectors bring tremendous added value, allowing us to customize the manufacturing process for each client individually rather than completing every project in the same mold.
Looking Ahead and Meeting Client Expectations
Always hungry to grow, we have plans in the works to add even more capacity to what already stands as one of the nation's largest metal fabricators. As clients' expectations for the one-stop shop continue to rise, we have to always stay one step ahead of the curve.